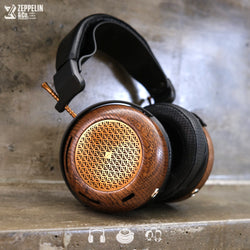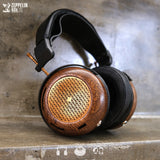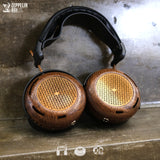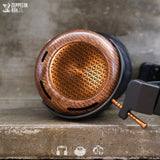 Acoustics are the name of the game building planar-magnetic headphones, and ZMF Headphones have made acoustics their playground. That spells good news for Caldera as Zach Mehrbach's first, original, planar-magnetic headphone release, an implement of everything he's learnt acoustically.
Such is the groundwork that can be had from cutting one's teeth building brilliant dynamic driver headphones. The biggest compliment to give ZMF's asymmetrical double-sided planar-magnetic Caldera is that it sounds six years in the making – exactly the whole R&D process. 
Headfonics "was simply not expecting this huge emotionally enjoyable sound complete with that trademark easy-to-listen-to tuning" from an "incredible high-end debut planar". Headphonesty calls Caldera "art for music's sake". Audio Discourse says this release is a totally clean slate for ZMF.
The influence of Caldera's patent-pending acoustic system, dubbed Caldera Asymmetrical Magnet Structure (CAMS), is so great that this flagship is named after the basin-like depression resulting from the explosive collapse of a volcano – also the shape of its airflow management system.
So here's a release that's landing ZMF on the planar-magnetic map with a bang, tuned partly in reference to the Harman Curve and sure to impress with the authoritative wall of sound such drivers are known for … yet maintaining the effortlessness, micro-dynamics and resolution their dynamic driver releases symbolise. [See Product Desc. For More]