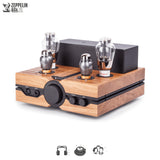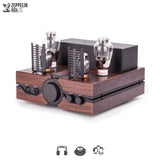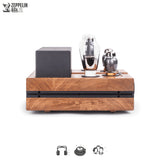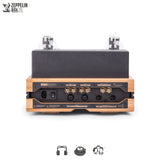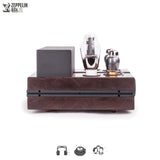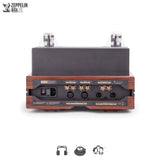 For OTL tube manufacturers Feliks Audio, the route to the top of Head-Fi's hill ran contrarian with massive output transformers – and still proved to be the Envy of everyone. A flagship powerhouse amplifier, its design centered around famed 300B tubes.
While Echo II to Euforia had proven to be delicate, pure and low-powered affairs, there is nothing subtle about the construction of Envy. Feliks set out to build the ultimate tube amplifier pushing over 5 watts of Class A power at clipping.
Effortlessly able to drive Susvara – in fact lauded by Ear Fidelity and Secrets of Home Theater and High Fidelity as the best headphone amp they've heard HIFIMAN's flagship through – Envy is a true statement of ambition by these prolific Poles.
Headfonia warn it'll be the Envy of you after electing it to their Recommended Buys list. And Headfonics call it an essential demo if you want to elevate any elite flagship headphone. [See Product Desc. For More]