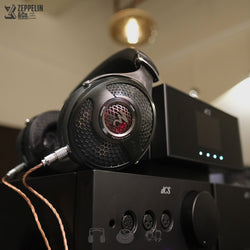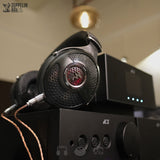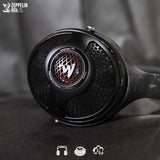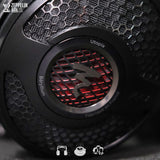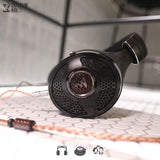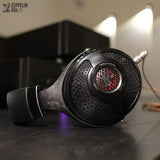 [Trade-In Promo] Focal Utopia (2022 Version)
A new decade demands a new Utopia. Focal's 2022 flagship reinvents itself six years after its inception, bringing to bear a new pure beryllium dynamic driver to lead the way forward again. Stock arrives mid-October 2023.
Utopia 2022's famous 40mm M-shaped beryllium dome is coupled to the most open honeycomb grille acoustic enclosure seen yet on a Focal headphone for greater bass authority, a richer mid-range, and spacious presentation.
Headfonics say it's "truly worthy of being called a high-end flagship". 5 ⭐ from What Hi-Fi? was a given. Headphonesty "can offer no higher praise". Focal take home an eCoustics trophy for France. Utopia 2022 is a "slam dunk" for Part-Time Audiophile who make it a Reviewers Choice.
Ultimate resolution and dynamics show up as minimum expectations again. But the sense of headstage and space Utopia 2022 gains is something to behold – even at the summit of this golden age in personal audio.
Focal therefore decisively carve another place of prominence at the top of Head-Fi again. 2022 extends the legacy of Utopia with another truly legendary in line, mixing the best of the old with the promise of the new. [See Product Desc. For More]