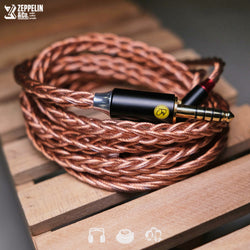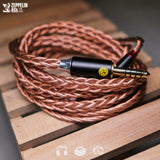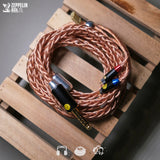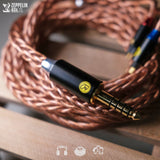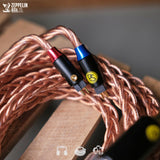 PlusSound X8 Series Cable (In-stock)
PlusSound's eight-core X8 is here as the affordable flagship braid for your IEMs and headphones.
Proof that the ultimate signal path can both be abundant in conductor surface area and still malleable, draping beautifully, PlusSound's X8 is there to demonstrate your best transducers can still benefit from these special geometry cables proudly made in the USA.
A beautiful, natural soundstage filled with air accompanies grain-free detail given the extra cross-sectional area of X8.
Expand the capabilities of ZMF Headphones this way without tipping tonal balance over into any unwanted access. [See Product Desc. For More]