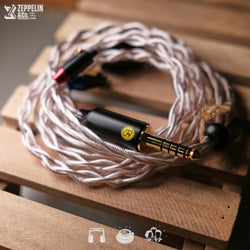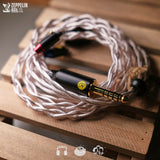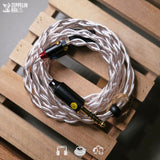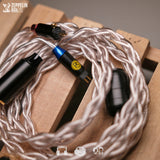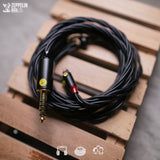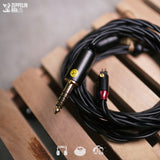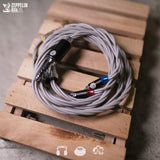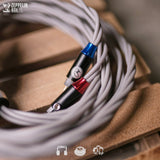 PlusSound Exo Series Cable (In-stock)
Vocal lovers, pay attention to PlusSound's basic Exo.
There's more than meets the eye for Exo, and this beautiful build made in USA has a beautiful way of handling the mid-range on both IEMs and headphones alike.
With a way of pushing upper mids just so slightly forward, Exo allows females vocals to shimmer without fatigue before fading off into the air. PlusSound's entry is particularly effective on the Vision Ears EXT, Audio-Technica ADX-5000, Focal Clear MG and Sony's MDR-Z1R, for starters.
Easy on the ears, Exo has a way of relaxing an overly-tense presentation – perfect for an evening listen in the lounge that still packs resolution, and one of the best cable builds Head-Fi has ever seen. [See Product Desc. For More]