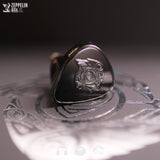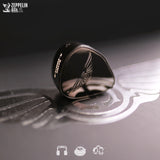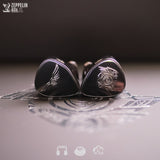 This was the perfect self-compliment. Empire Ears saw all they had done with their first flagship quad-brid earphone, and saw it was good. They named it Raven. Symbolising wisdom, knowledge, power and magic in Norse mythology. Stocks arrive October 2023.
That's apt about this 12-driver bone conduction, dynamic driver, balanced armature and electrostatic hybrid. Raven serves Odin in Norse mythology – even being emblazoned with the "eye of Odin" symbol on its stainless steel faceplate – but in truth the TOTL Empire Ears now answers to no one but itself. 
Symbolically one of the most intelligent beings in the animal kingdom Raven proves that it's not about the parts that are used, but rather how they're used that counts. Raven is one brainiac bird whose articulation exceeds all else in Head-Fi.
Cavernous space, detail and resolution define its effortless presentation, supported by a tuning tastefully propped up in the low-end for a way at doing justice with all genres of music. [See Product Desc. For More]