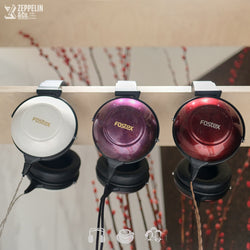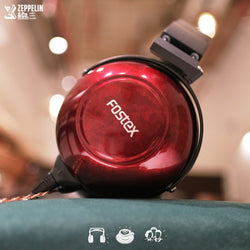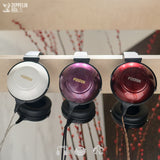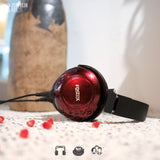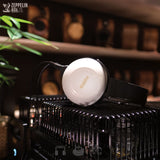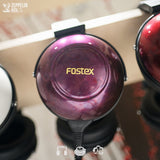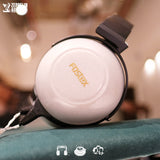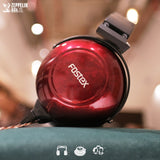 A modern classic. Fostex distinguished themselves at the top of the luxury headphones list with TH900 and continue to do so – a pinnacle of sound quality, design and handcrafted build quality. 
Whether in striking stock Bordeaux Red, or limited-editions Pearl White and Brilliant Purple, TH900s are instantly recognisable for their hand-applied Urushi lacquer finish. [See Product Desc. For More]
The TH900MkII is amazing
These should be flying out of the shop! It doesn't get better than this – TH900MK II Red with TH909 pads, PW No. 5 and Questyle M15.
A gorgeous pair of headphones
I've been looking for the right pair of headphones for a while, and it's been a challenge because it has to look and sound good as well as not be too heavy.
After several listening sessions with a variety of headphones, and the patient Zeppelin staff listening to my feedback, Jeremy recommended this particular pair with an upgraded cable and different earpads. I use it with an iDSD Diablo, and it drives it effortlessly.
The headphones are comfortable to wear, well-built, and sound fantastic. The hand-applied urushi finish was a bonus, you need to see them in real life to appreciate how lovely it is. I have always had a weakness for urushi fountain pens, so I was pleasantly surprised to now have a pair of headphones to match.
Thank you!!!
It' hard to be disappointed!
Fostex cans have never let me down. Having 3 pairs of 'em now make me fall in love more with this Jap brand. The sound character produced by each pair just matches my liking perfectly, not to mention its aesthetic n comfort on your head parts.