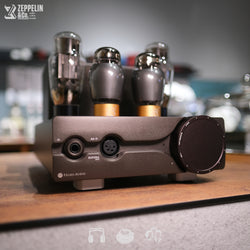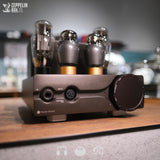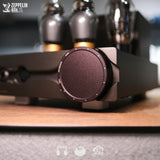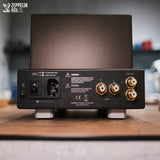 Purity of sound is everything that Feliks Audio is about, and Euforia EVO is the full realisation of that legacy. This uber-revealing output transformer-less OTL tube amplifier built on the CV-181 (6SN7 derivative) unearths every detail in your music.
Now with a 4-pin XLR output for balanced connections, EVO bears similar upgraded parts broadly carried over from the Feliks Euforia Anniversary Edition. EVO is a Headfonics pick for hours of fatigue-free listening, a Headfonia Recommended Buy, and "wildly recommended" by Ear Fidelity.
UPOCC copper wiring in the signal path, enhanced coupling capacitors and a power transformer with great AC line performance come as standard.
EVO sets a new benchmark of stock transparency that will serve you well with many an Audio-Technica, Sennheiser or ZMF Headphones. Feliks present the Euforia line its latest, timeless, new member ... in a beautiful satin gloss black finish packing sound quality that will remain unrivalled for years. [See Product Desc. For More]