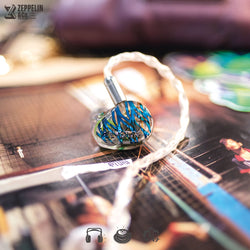 Vision Ears Elysium (UIEM)
This is what innovation fetches you. Vision Ears created a legacy for their Elysium so resilient, it's in the reckoning today as one of Head-Fi's most compelling flagship tri-brid options.
Elysium was among the first to bring Sonion's electrostatic tweeters to market, but Vision Ears added to the novelty by designing a dynamic driver to handle the mid-range, packing a single balanced armature for the bass.
What materialised was a four driver tri-brid that has endured and prospered against the test of time. [See Product Desc. For More]