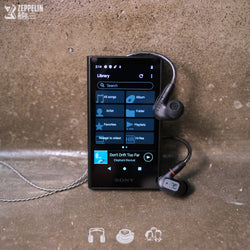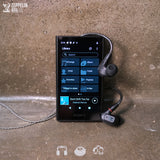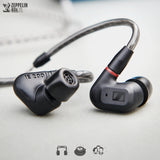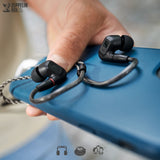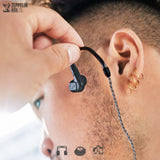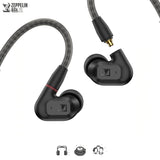 EDC has a new name – Sennheiser's IE200. Taking IE600 and IE900's DNA to new heights of affordable excellence is Sennheiser's long-awaited entry-level earphone release, with performance exceeding its humble origins. It confidently takes StereoNET's Applause Award.
And Headfonics praises IE200 for "this very competitive price point ... get a slice of their higher-end models". Pairs of by-now standard 7mm TrueResponse drivers form IE200's beating heart. And contemporary, exciting, bass and treble response disguises just how friendly its tuning is, for Sennheiser enabled owners to tune their pairs.
Whether you're listening on your commute or monitoring with IE200, Sennheiser built in adjustable tuning profiles – by shifting eartip presentations one can enjoy bass reproduction of varying intensity in the same IEM! [See Product Desc. For More]
The one to consider for anything within 500SGD budget.
If you're looking for a neutral iem, with nicely controlled bass where necessary, this is definitely one to consider. Depending on your tastes, this trumps ie300, and I might dare say the ie600.