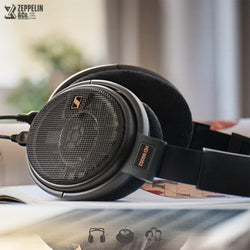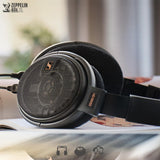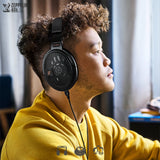 It's really all about that bass, and then some, with HD660S2. The latest in the legendary line of Sennheiser's HD6XX comes with the best bass response imparted in nearly 30 years of history.
Soundnews quickly hailed HD660S2's reach down low. It's "a clear technical step up on the HD 660S" to Headfonics, made Headfonia's Recommended Buys list and gets a StereoNET Applause Award. The Ear says HD660S2 "delivers a richer and more refined listening experience". 
Audiophile-Heaven "easily recommends HD660S2 to basically anyone". TechRadar thinks they're studio-grade. Secrets of Home Theater and High Fidelity echo they're uncoloured.
Sennheiser's acoustic expertise is behind HD660S2's descent a half octave lower than its predecessor HD660S. With a response better than 60Hz at -3dB, HD660S2's bass improves both in quantity, and in quality.
Deeper sub notes, once only hinted at and obscured by comparison to Sennheiser's famous mid and high frequencies, show up in force here.
And a slower, shallower, roll-off means HD660S2's more accurate phase response leads to fast, precise, bass dynamics and slam – never slow nor wooly. [See Product Desc. For More]