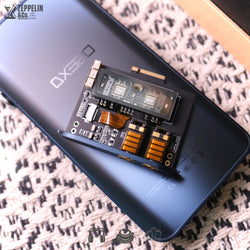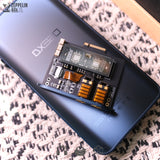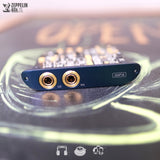 By popular request – iBasso Audio send DX300 and DX320 further down the tube with their balanced Nutube 4.4mm Amp14 amplifier card. Twister6 loved "fine-tubing" the sound!
Building on Amp13, and the clamour for a balanced version on the back of its success, iBasso have come up with another Nutube module capable of swinging twice as much output voltage for bigger Focal and Fostex headphones. 
iBasso's DX3XX series is a great platform to launch a design as ambitious as Amp14, with its dedicated analog section battery and extra chassis space for an uncompromising audio circuit put to great use here.
Amp14 is the natural evolution for DX320, its strong liquidity and air the natural complement to one of Head-Fi's most detailed music players – despite its Nutube's cathode input providing strong immunity to Wi-Fi and external interference, in a reference implementation of Korg's direct-heated triode. [See Product Desc. For More]