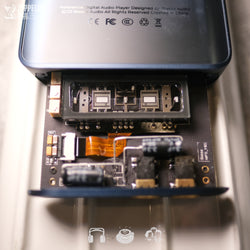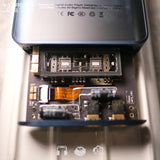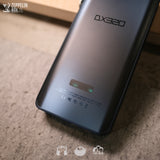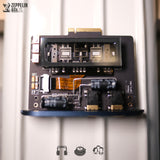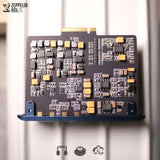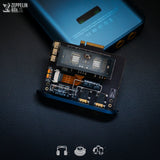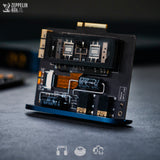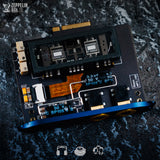 Nutubes return to iBasso Audio, bigger and better through Amp13 for DX300 and DX320. The size and power supply afforded by their flagship music players allowed iBasso to take this tube design to new heights.
That extra circuit board space has allowed Korg's sixth-generation Nutube direct-heated triode to achieve new levels of signal-to-noise ratio, transparency and output power.
Holding its own even against its balanced Amp14 sibling, iBasso's Amp13 brings plenty of even-order harmonics to sweeten synergies given its single-ended operation throughout. Eschewing bridge-tied load operation means Amp13 also outperforms its counterpart into low impedances.
Headfonics confirm Amp13 does all the above, offering the liquidity tube lovers desire. Musicality won out for Audio-Ph. Upgrading to iBasso's mature Nutube tech was totally worth it to Audiophile-Heaven. [See Product Desc. For More]