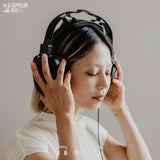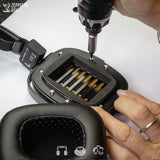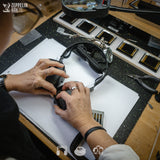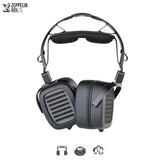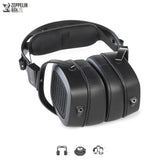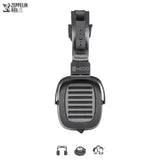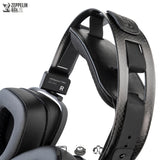 Heinz Electrodynamic Designs HEDDPhone 2
Sequels are usually no good, unless it's The Godfather Part II and now HEDDPhone 2 by HEDD Audio. That's now two headphones, two HEDDPhones and another Air Motion Transformer (AMT) flagship from those who first introduced the concept in 2020. Stock arrives in October 2023.
The beauty of a velocity-based driver, rather than the standard pressure-based type, is only half the story with HEDDPhone 2. With a pleated driver surface area up to three times larger than a contemporary dynamic, planar or electrostatic headphones, HEDD's second coming is a benchmark of transparency and audio purity.
One of Hi-Fi speakers' most important technologies, the quality promised by an AMT tweeter has always been unquestioned, and HEDD made a full-range, full frequency response one possible with Variable Velocity Transform (VVT) in their first HEDDPhone.
Now, HEDDPhone 2 adds practicality with its build and design. 25 percent lighter than its predecessor, a patent-pending HEDDband smart strap system allows height, width, curvature and even the clamping pressure to be tweaked to individual head shape for a complete earpad seal – all with HEDDPhone 2 still built entirely in Berlin, Germany. [See Product Desc. For More]