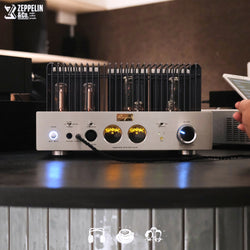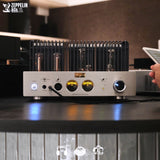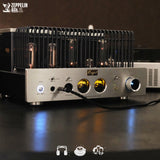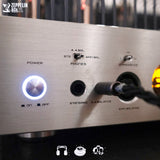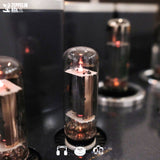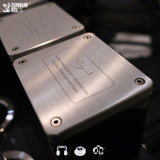 Another Cayin Audio amplifier that lends you multiple variety. This mid-tier EL34 HA-6A with the top-tier sound gets praised by John Grandberg on Darko.Audio for its multiple flavours and way of excelling with all of them.
The ability to roll between EL34 and KT88 power tube variants is special in the world of tube headphone amps. With 19 possible options split across HA-6A's driver and power tube permutations, these choices ensure Cayin's versatile champ is a tube roller's delight thanks to an unrivalled ability to customise the final sonics.
No other amp let's you swap HA-6A's stock EL34s for Tung-Sol's 6L6GC STR – the "best modern example" of a model Justin Weber has gone on record calling the "greatest American power tube that ever existed". 
Even a sonic hybrid between an EL34 and a KT88 surfaces through Genalex's Gold Lion KT77, like Tung Sol's 6L6 made newly under the quality control of New Sensor Corporation. And great driver tubes show up in JJ's ECC802S, long-plates that have been compared favourably to legendary Mullard and Telefunken options.
In a direct shoot-out, even without the extra dimension tube rolling grants, one pundit gave HA-6A the upper hand over the previous usual suspect in class, Woo Audio's WA22. [See Product Desc. For More]