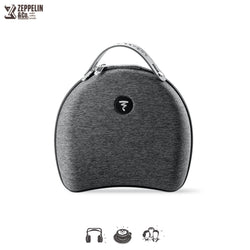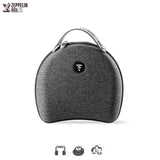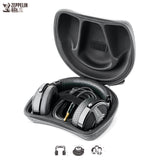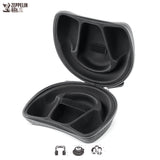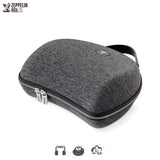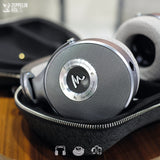 Focal Hardshell Carrying Case
Focal won our hearts when they were the only brand that nailed a hard-shell carry case for top headphones, while retaining style, utility, and keeping it compact.
The french design is impeccable here in the perfect shade of grey. Canvas is chosen instead of leather, to keep it light and fuss free to care for.  We should have guess they'd be good at this even if it does not spell Louis Vuitton, Yves Saint Laurent nor Hermès.  
What they didn't know, but left it for Zepp to find out through popular requests, is that they fit the Germans' Sennheiser
HD600
,
HD650
,
HD660S
. 
In any case, we ought to say "merci, Focal".
===
Luggage space required during travel: 24*23*11cm
===