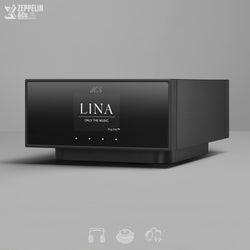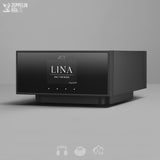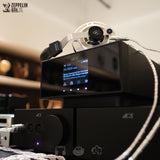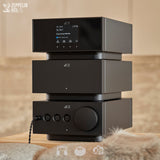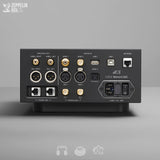 The Lina network streaming DAC boasting Ring DAC technology is both a continuation and a new beginning for dCS Data Conversion Systems.
Lina DAC's design combines renowned dCS technologies with new innovations developed for headphone listeners – resulting in a bold new interpretation of the dCS experience, and a complete re-imaging of form and function alongside Lina headphone amp and Lina master clock.
READ ALSO The inside story behind Lina DAC's creation
What doesn't change, however, is a level of new immersion, resolution and realism that accompanies any dCS; even at Lina's new entry-level point. There are multiple ways to get your music aboard Lina DAC, with Spotify and Tidal Connect, plus Roon Ready status, standing by for easy connectivity right from set-up.
With Lina DAC, dCS took core playback technologies, including the dCS Ring DAC and Digital Processing Platform, and added new innovations developed for headphone listeners. [See Product Desc. For More]