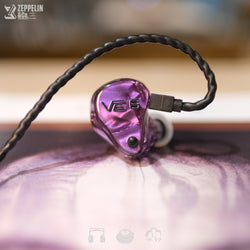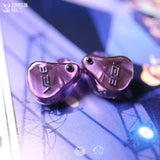 Vision Ears VE6 X1/X2 (UIEM)
From Vision Ears, the classic VE6 comes with a stunningly open stereo-image and an outstanding clarity. Six balanced armatures, carefully optimised for Amin and Marcel's requirements, provide the platform for this Cologne company to give you one of two tunings.
Tuning X1 defined the basshead audiophile segment, with a veritable lushness and liquidity to voluminous lows that rise to meet a mid-range that never veers into stridency, before a transition to an airy treble. Korean K-Pop fans will flock to this tuning.
Tuning X2 plays the advantage of a different crossover path that gives general genres a flatter more neutral bass. VE6X2 delivers more presence in the high frequencies and boasts tremendous headspace.
Vocals and instruments remain well defined but never verge on edginess, taking a step back preserving realistic distances. Film scores and OSTs are brought to life with X2.
In both configurations, VE6 is an exceptional earphone that will delight you with its outstanding clarity and fidelity to music.
Both tunings are seriously credible and make VE6 the perfect sweet spot. Vision Ears ensure you don't have to choose, letting you select X1 or X2 via a switch in VE6XC. VE6 can also be built as a custom in-ear monitor (CIEM). Also, view the rest of our Vision Ears collection here, or our other IEMs here.