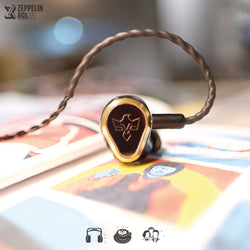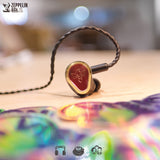 From the embers of Erlkönig a new Vision Ears Phönix rose. The former awoke a burning appetite in Head-Fi for an uber-flagship built entirely from balanced armatures, and the 13-driver Phönix has now assumed the mantle of leading this movement.
Why change a winning formula – but Phönix did, just enough in the right areas. Small optimisations and improvements here and there, that make a big difference. Shedding Erlkönig's weight, Vision Ears mills each shell of this symbol from a single block of carbon fibre.
Losing grams but gaining strength, enough to hold up the weight of expectations, Phönix is finished proudly to take Head-Fi by storm.
Sitting above 13 drivers each, a prominent Phönix logo is mounted on a red chrome layer below a beautiful domed sapphire glass faceplate. [See Product Desc. For More]