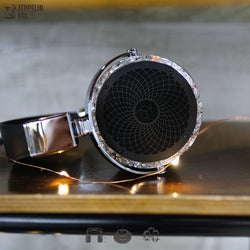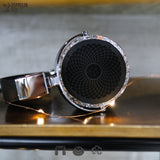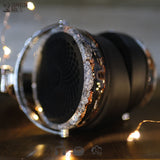 Rosson Audio Design RAD-0 #269
This piece has found an owner and been affectionately named "Kintsugi". 
Taken verbatim from its owner, 
"The RAD-0 is a highly versatile pair of headphones that is appropriate for most music genres. Overall, it has a natural and coherent musicality that is dynamic and engaging, making it a sheer joy to listen to. At the same time, it excels at layering, separation, and resolution for close listening. Quite simply audio poetry."
Its owner is currently listening to this via his SONY WM1Z music player and also with
FELIKS Euforia
when it's time for full desktop glory. When paired with Euforia, the speed and dynamics are kept optimal with a full, rich vocal tone that is fully indulgent and unforgettable. 
// IF IT'S NOT AVAILABLE, WHY IS IT STILL LISTED? 
We do not archive Rossons that are sold from our page to keep a visual gallery to continue to inspire new RAD owners. If you're interested, click
here
and look out for those that are without the <
ASK THE CREW>
 tags.  You can also
reach us directly
if there's a look you'd love to have but is already taken.