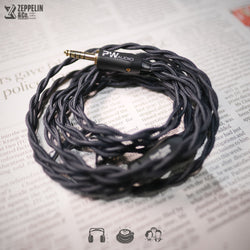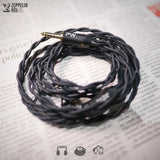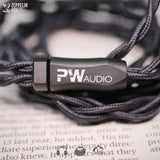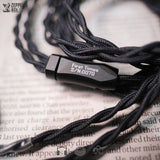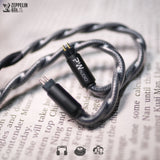 PW Audio First TimeS 4W (IEM)
This is the endgame. First TimeS cements PW Audio Founder Peter Wong's unofficial title as Copper Magician. After researching a new type of copper for nine months, First TimeS was born.
Released as the pinnacle of what audio's longest-standing conductor can achieve, the notion of First TimeS is undisputedly romantic. When was the last time you were impressed by your music.
Nay, when was the last time you were impressed by a copper cable – First TimeS is here to be the last-time endgame, the fit-all copper cable flagship that elevates every listening experience.
Liquid midranges and effortless bass extension are a given. Transients and dynamics are reproduced with a deft touch, with instruments and vocals presented 3D as if you were there immersed, Live.
The realism and effortlessness from First TimeS has to be heard to be believed. Twister6 lauded its "high level of micro-detail retrieval, noticeable improvement in the perception of soundstage width and 3D imaging".
A conclusion you'll similarly come to, listening to First TimeS with your favourite Empire Ears Odin flagship. Also view the rest of our PW Audio cables here, or our other cables here.