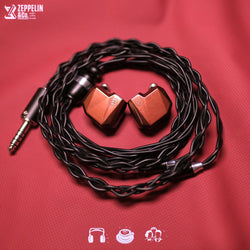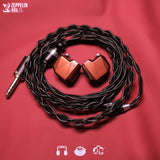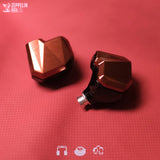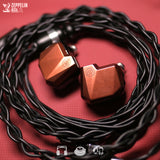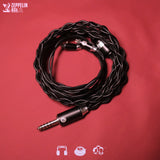 Should we greet a company that builds cables for other IEMs with surprise, when they approach the summit with their own IEM release? If there were expectations, then they certainly had not been as great as Allegro – PlusSound's flagship tri-brid IEM that's their take on what 12 drivers can really do.
Headfonics awarded nearly full marks after being taken by surprise by Allegro's performance. Twister6 praised a flawless first execution.
This is PlusSound at the forefront of high-end personal audio, moving to the centre of your consideration with dual dynamic drivers in push-pull isobaric configuration, six balanced armatures and four electrostatic tweeters coaxially mounted in Allegro's nozzle.
Allegro's supporting cast is stellar. A crossover that's a work of art keeps her drivers ticking over as one sound and quietly showcases PlusSound's pedigree as an IEM builder. A sleeping giant, now awakened, launching a flagship that packs a bass that excites, an accurate, articulate and natural mid-range, and no shortage of treble extension.
And cables are brilliant as expected, with choice of Copper+ or Hybrid+ premium 2-in-1 shield coax type litz connecting you to sources that highlight the vast technical ability Allegro is capable of. [See Product Desc. For More]