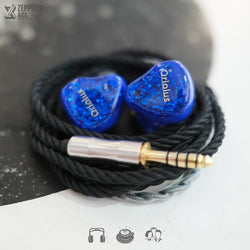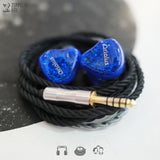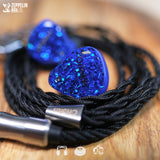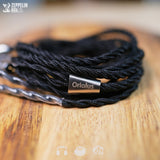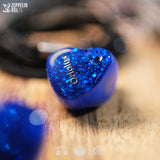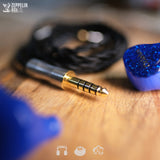 The comfort zone. Oriolus build Szalayi with a planar-magnetic driver to sit at the epicentre of everyone's listening tastes and budget. This tri-brid enlists a 14mm planar for mids and flanks it with one dynamic driver and balanced armature, meeting Head-Fi's sweet spot for performance.
It's typical that Oriolus blended three vastly different transducer topologies so seamlessly. Szalayi's three drivers sing in unison, and its coherency leads to a mid-price pinnacle of performance.
For that it made its way onto Headfonia's Recommended Buys list. Headfonics say it's "an impressive IEM for bass heads ... capable of delivering a thunderous bass response with a clean and crisp mid-range".
Bass and mids are convincingly portrayed with palpable dynamics and presence, topped off by a sprinkling of treble air that is ever delicate and finessed. Szalayi's authoritative, downward-sloping performance never strays out of our sonic comfort zone. [See Product Desc. For More]
The frequency response graph don't do this iem justice
A good recommendation from Zeppelin. The bass here is thunderous. You gotta try this if you are a basshead
Wow Wow Wow
Love the Oriolus Szalayi, the sound signature is impressive and very well tuned. Value for money. Thank you Zeppelin and Co for your great recommendation. Will drop by the cafe next time I am back in SG.