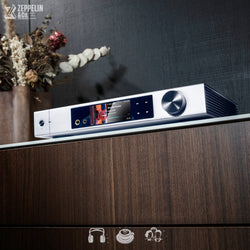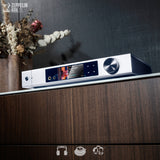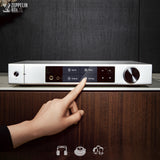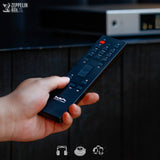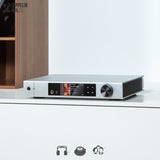 This is the pinnacle, a streaming DAC pre-amp worthy of bearing the title of Matrix Audio's flagship. Element X2 impresses on every front, whether viewed from a digital or analog point of design. Hi-Fi News bestow it an Outstanding Product award.
The addition of HDMI ARC for use in home theatre is the obvious upgrade on its predecessor but watch out for its galvanic isolation making real headway for its measured noise performance and, most importantly, audible improvements.
This galvanic isolation is the cherry on top of the cake. Noise was already suppressed by Matrix's Hyper Control volume solution mixing the advantages of combined analog and digital attenuation. Headphone Guru promises Element X2 combines power and transparency.

No matter whether you choose to operate via ethernet or dual-band Wi-Fi – even tethered to your TV – Element X2 runs as silently as the competition's tomb. [See Product Desc. For More]