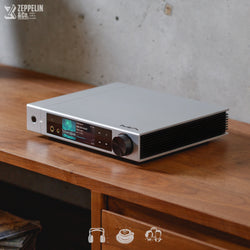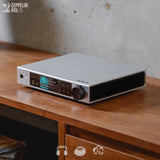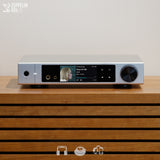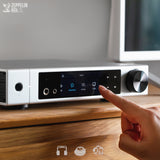 Don't be fooled by the Element M2's snazzy exterior – under the hood is a very serious audiophile network streaming DAC bringing every Matrix Audio design technique there is to bear. 
The addition of HDMI ARC for use in home theatre is the obvious upgrade on its predecessor but watch out for its galvanic isolation making real headway for its measured noise performance and, most importantly, audible improvements.
No matter whether you choose to operate via ethernet or dual-band Wi-Fi – even tethered to your TV – Element M2 runs as silently as the competition's tomb.
Thorough circuit optimisation, layout and isolation means Matrix reap new performance from ESS Technology's ES9028Pro workhorse, with up to 128dB of signal-to-noise ratio. [See Product Desc. For More]