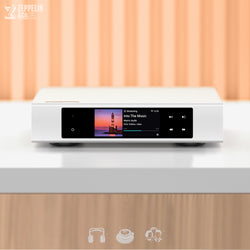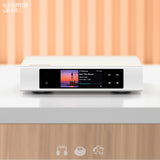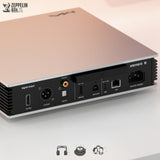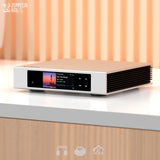 As much as Matrix Audio have been on the digital ascendancy in recent years, sometimes you just want to share that goodness with other DACs. Enter Element S, Matrix's first pure network music streamer that delivers digital I2S and AES/EBU to another DAC.
Begin your signal path, your entire audio chain, the right way. As the source Element S accepts audio data from any of its Ethernet or Wi-Fi inputs, putting its Roon Ready status at your disposal or its growing, diversifying Matrix MA Remote OS – most lately adding the HIGHRESAUDIO streaming service to Tidal and Qobuz.
The freeware of your choice may be used too, with first-choices Tidal Connect, Spotify Connect and UPnP/DLNA augmented with Apple AirPlay 2. After FPGA processing, Element S generates pure I2S data and outputs it via HDMI to any Matrix, Denafrips, Holo Audio or other DAC complying with PS Audio's pin-out standard.
Otherwise, this I2S data as well as the source bit, master and word clock presided over by Accusilicon crystal oscillators may be packaged into S/PDIF with the premier standard of AES/EBU – perfect for dCS Data Conversion Systems Lina – backed up by co-axial RCA and optical outputs. [See Product Desc. For More]