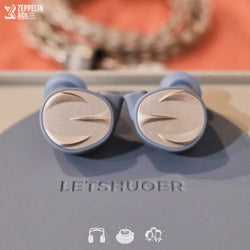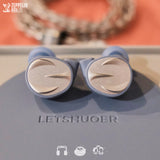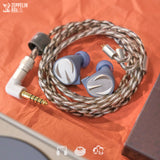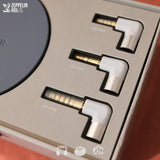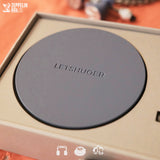 Letshuoer brought planar-magnetic IEMs to the fore with S12. They are pushing the boundaries of the niche they started by incorporating their R-Sonic passive filtering module into the S15. Stocks arrive end-2023.
Despite maintaining its compact 3D-printed enclosure, the addition of a passive filtering module – a reverse adaptation of a conventional passive radiator – significantly enhances the S15's efficiency via venting. 
S15's ability to generate more sound pressure level (SPL) using just a single planar driver. Its ability to reproduce more of the desirable frequencies and spatial cues Letshuoer are after, is therefore enhanced.
Working in harmony with the S15's driver, Letshuoer's R-Sonic filtering has a brings out more volume from the limited excursion of the planar driver with added venting as it moves out-of-phase, resulting in SPL output without drawing any power away from the main driver.
As a result, the S15 is now capable of delivering a cohesive, spacious, and effortless sound that seems to emanate from well beyond the physical boundaries of its housing. S15's signature is characterised by its neutrality and lack of coloration.
To further enhance the value of the S15, it comes with a 216-strand silver-plated copper cable featuring interchangeable 3.5mm, 2.5mm, and 4.4mm balanced plugs. This addition significantly elevates the overall package and worth of the S15.
Check out the rest of Letshuoer's range here, or the rest of our IEMs here.