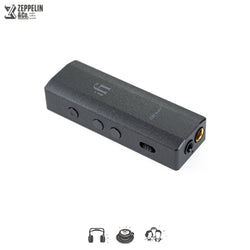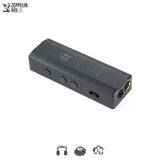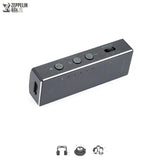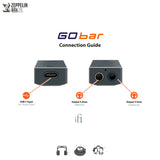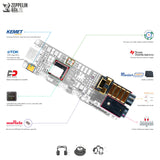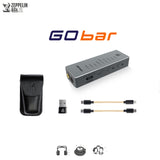 The GO Bar gets you all the iFi Audio energy you need on the go. Their balanced 4.4mm dongle packs a punch. It's a wonder that something so small can deliver everything your listening needs, in a triumph of modern portable audio.
Coming with GO Bar are four selectable digital filter options to dial in your sound. Never accuse iFi for a lack of flexibility, or features. It's one of the best ecoustics has tested. Neutrality allowed each IEM Headfonia heard to excel as the tuning intended.
IEMatch tailors noise levels to suit even sensitive Campfire Audio models, while XBass+ and XSpace adapt GO Bar to yet more of your tastes.

Many tricks up Go Bar's sleeve, that merely whet our appetites for the raw power iFi have packed in. Nearly half a watt stands by to push any realistic portable pair of cans you take with you.
The signal path is of the utmost quality, direct-coupled output stage meaning low bass gets reproduced better than the competition, for a sound that's larger than life.
Headfonics says GO Bar "stand up to its claim of being the most powerful dongle DAC around that employs the addictive iFi features like Xbass and XSpace in a device that is super portable".
Also check out the rest of iFi's products here, or our portable DAC/amps here.