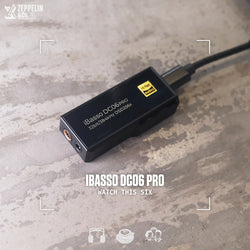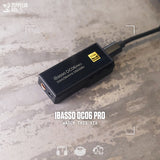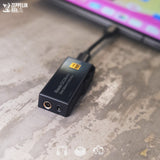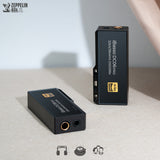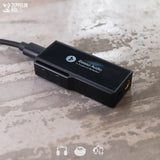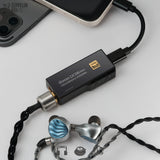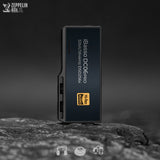 iBasso Audio makes a return to ESS Technology DACs in DC06 Pro, for the better. Their latest balanced 4.4mm dongle runs with dual ES9219C chips – all working controlled by iBasso FPGA-Master technology. 
What's special about the ES9219C is that it grants DC06 Pro access to its on-chip analog volume control.
This dongle attenuates volume in the analog domain granting much better signal-to-noise performance than the average competitor's lossy digital volume control.
Music player levels of detail and fidelity even from USB's 5 volt supply are possible with DC06 Pro. A thoroughly regulated circuit and clean power form the basics here, as with every iBasso. [See Product Desc. For More]