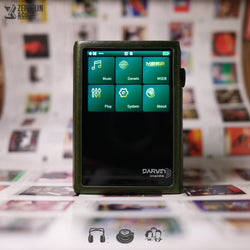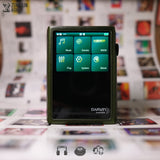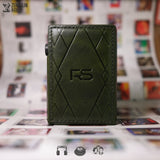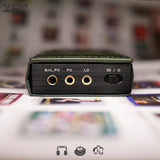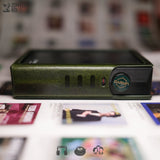 R2R is for the purists, and few get purer than RS2. HiBy Music distilled the necessities from their pioneer RS6 for pure file music playback in a mini-form factor.
Clearly enough, to land on Headfonia, and Audiophile-Heaven's, Recommended Buys list, with no shortage of the R2R experience for Headfonics.
While being the smaller sibling, RS2 plays music back with a sonic truth and a particular delicacy and refinement only possible from R2R, but different to its Darwin V2 counterparts.
Those with a tremendous personal music library of files will be particular enamoured with RS2's dual micro SD card slots for up to 4TB of storage.
READ ALSO Darwin R2R sees HiBy set the bar
PCM and DSD will be decoded up and down RS2's ladder of individual resistors, in the second generation of HiBy's low-powered, battery-friendly, Darwin architecture.
With the work and skill it takes to design one's own R2R resistor DAC from scratch, we must say: RS2, like RS6 before, is proof of how far up the ladder HiBy have climbed. [See Product Desc. For More]