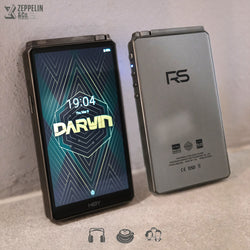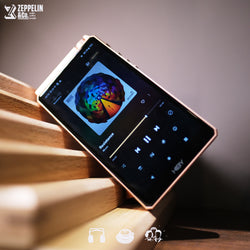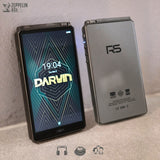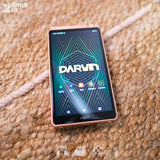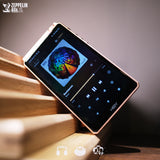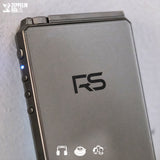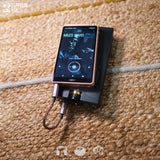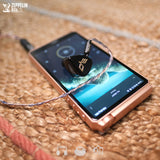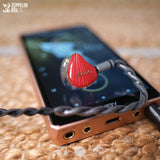 Listeners just can't resist resistor-ladder DACs, and the same can entirely be said for HiBy Music's discrete Darwin V2 R2R RS6.
Headfonia rates it a "very good statement from the brand". It's a worthy introduction for analog lovers says Headfonics, and R2R was just the first step in building a supreme Android DAP experience to Twister6.
READ ALSO Evolve or go extinct with RS6's R2R
Your music will be decoded up and down RS6's ladder of individual resistors. And with the work and skill it takes to design one's own R2R resistor DAC from scratch, we must say: RS6 is proof of how far up the ladder HiBy have climbed. [See Product Desc. For More]
HiBy RS6 is an amazing sounding DAP and the Zepp Crew are 100% the best
First off, I just want to say that the customer service form the Zepp Crew is second to none. These guys have a wealth of knowledge and passion for what they are doing and they got me set up with a great pairing that suits my tastes perfectly.
I was visiting Singapore for only a short time on business and I was in a different area to where Zeppelin is located so I kind of 'blind' bought some IEMs based on emails leading up to my visit as I knew I would have no time to demo anything and the guys had to post the stuff out to my location.
The first thing I bought was some Empire Ears Legend EVO (upgrading from Legend X) I told they guys that I will be blind buying and that I didnt know if I should get the EVOs or the Odin. I explained what I like to hear in the music I listen to and that I listen to EDM and Hip Hop mostly and that I would be pairing with a Dragonly Colbalt and a DX220 with AMP9. They Zepp guys sent me a very lenghty, well thought out and well explained email explaining the Pros and Cons of both IEMs and also pre-warned me about the DX220 might not be the best pairing... I kind of brushed that DX220 suggestion off at the time :) anyway I decided that the EVO would suit my sound preferences so I ordered them.
The sound of the EVOs was there but for some reason they felt a little underwhellmig... I could just feel that something was missing. The musicality that I was used to in the Legend X seemed to have dissapeard and the bass didn't sound like I expected it to. I told this to the guys at Zeppelin and they did tell me again about the DX220 pairing :)
I asked for some suggestions on other DAPs and they gave me what must have been a 2000 word email outlining some other DAPs that I could concider - the email was very concise and bullet poited Pros and Cons... I couldnt beleive the level of attention these guys gave me. I have never experienced that level of support before.
Anyway, the DAP that stood out was the HiBy RS6. I had to do a bit of reading up to find out what all that R2R stuff meant but I finaly decided on that DAP.
The guys a Zeppelin were very quick to ship out and I was very happy the day it arrived.
I am sure they guys set it up for me, set up in my native language and even installed the latet Firmware which I thought was great. They also sent me another email expaining all the settings (with screenshots) that were avaialble on the DAP and told me to experiment.
Well... I received the DAP, linked it to my TIdal Account, plugged in my Legend EVO... loaded up one of my favorite Hip Hop tracks and BAM! the Legend EVOs suddenly sounded massive. They were wider, higher, bassier and more importantly the musicaluty was back. I was so happy. I thought my DX220 was good, but the RS6 makes the DX220 sound like a childs toy! (they guys did tell me!) The vocals sounded incrediible too. Basically - everything the Zepp guys had promised. I was so happy.
I have been listening daily to my Legend EVO and RS6 setup and have been enjoying every moment.
If I ever visit Singapore again I will try and visit their coffee shop so I can enjoy some good coffee and demo some equipment I cannot ever afford to buy just so that I can find out what a £20,000 set up would sound like! :)
Thanks Zeppelin - I just wish we had the same level of customer service like this in the UK especially with a passion/hobby for high end portable music.