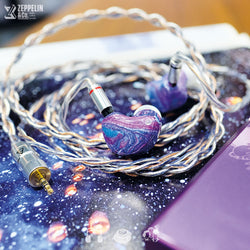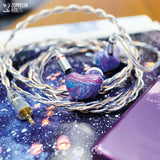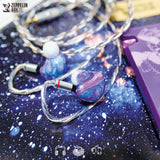 Displaying serious credentials in the flagship IEM market is Hidition's Violet. An assault on the best, this 11-driver model is reason to pay serious attention to this South Korean manufacturer, who have upped the ante and our listening enjoyment with this statement release.
Headphonesty is "proud to declare that Violet is the crown jewel of my collection ... would shout it from rooftops, or whisper to people waiting at the cash register" for "a phenomenal, monumental listen".
Violet can be made to order in custom (CIEM) form. You can explore the rest of Zepp's Hidition range or view our other universal (UIEM) options here.

RECOMMENDED: Try Violet with Audio-Genetic Lunar or Meteor.
/ Photography by Zepp Crew.

===

+ All Hidition UIEMs are built to order as design can be customised.
+ Flagship Violet owners have full freedom in choice of artwork at no extra charges.
+ For appointments on ear-impressions taking or to consult on your artwork, click here to reach the crew.