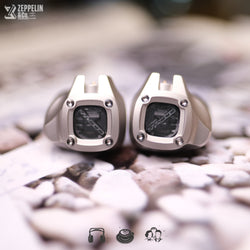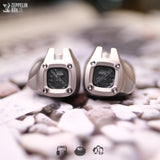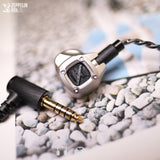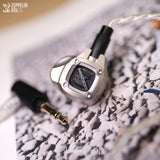 The difference between building a luxury watch and a precision IEM isn't that great, certainly not when Madoo's Type 711 planar-magnetic and balanced armature hybrid is the topic of discussion. HiBy Music's Class A discrete R5II surfaces as the source that will drive it to aplomb.
Demands of managing airflow from the large radiating surfaces of three planar magnetic drivers necessitated extreme attention to detail in this Type 711 hand-made in Japan. 
Madoo shows off the fruits of such labour, with a sound signature that bristles with vibrancy and the zeal of potent, large scale, macro-dynamics. Low-end presence and female vocals get abundantly lavished by Type 711.
The authority of planar-magnetic bass surfaces cleanly here, the naturally low distortion of such a driver topology exploited to maximum potential. [See Product Desc. For More]