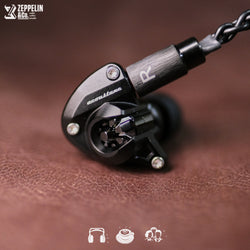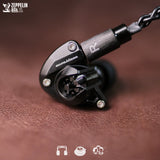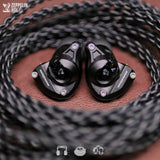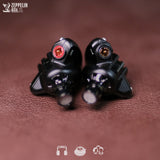 Bassheads, things are looking up in 2022. For those who require no politely thin mids and frown upon splashy bass, the HS1750Cu sounds as solid as it looks. Stocks arrive in mid-July.
The machining marks inspired by 枯山水/Karesansui* is home to a sound that allows the fullness of saxophones, brass instruments, and vocals that sing openly without restraint. Bass drops are fully gratifying while giving full attention while transitioning to the highs. Chassis is reduced in size but continues the design DNA used in the 
HS1300SS 
and modular-chamber flagship, 
HS2000MX SHO - 笙 -.
The HS1750 Copper/Brass is launched together with the
HS1790 Titanium
to complete the binary spectrum so you can decide which chamber resonates with you. 
"The unique Myrinx driver technology enables high resolution and a rich soundstage that
surpasses that of the HS1600 series. The HS1750CU is equipped with a 5th generation Myrinx driver, which is a refined version of the 4th generation Myrinx driver used in the HS1600 series, utilising technology and knowledge gained from the development of the HS1300SS and flagship HS2000MX "Sho"
-笙- 
. In addition, the modular metal body structure completely separates the acoustic chamber (housing the driver) from the mechanical housing (housing the connectors), reducing mutual interference between the acoustic and mechanical parts and thereby suppressing sound quality degradation, a feature that has been retained in the SHO. The next-generation design identity from HS1300SS onwards has also been adopted, resulting in a product that has evolved in every aspect, including acoustic characteristics, appearance and fit." — Acoustune
*The karesansui style of Japanese gardening is founded on Zen ideology, and uses rocks and sand to express nature and the universe. --- matcha-jp.com