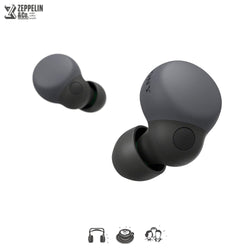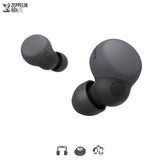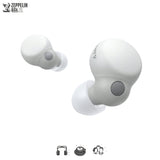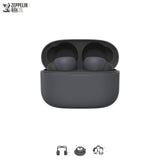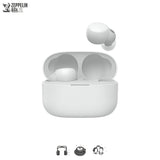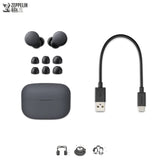 With LinkBuds S, Sony ensures always connected to your everyday worlds. Ultra-small and light, with IPX4, LDAC and superb noise-cancelling, they can be worn comfortably around the clock, keeping you in touch with people and places.
LinkBuds S switches automatically to optimise ambient sound or high-quality noise-cancelling for listening without distractions.
Sony kept the size down by both developing a compact driver and integrating Bluetooth and high quality noise cancelling processor into one single chip.
A new 5mm driver featuring a high-compliance diaphragm helps keep LinkBuds S small. Despite its size, it reproduces powerful bass and crystal clear vocals, bringing out the best in all genres of music. [See Product Desc. For More]