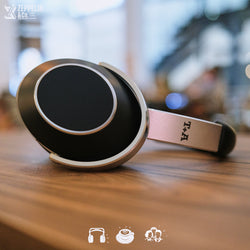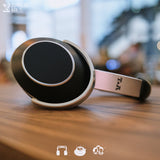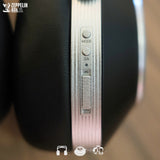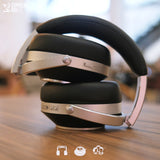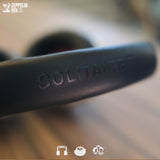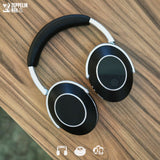 From the first day T+A elektroakustik designed Solitaire T, this flagship Bluetooth headphone was developed with a single goal in mind: to blur the distinctions between audiophile, working and travel portable audio.
What Hi-Fi? give Solitaire T 5 ⭐. T+A, Theorie und Anwendung (Theory and Application)'s, background of developing cutting-edge Hi-Fi is fully evident here. 
The finest digital components from Qualcomm and ESS Technology ensure these noise-cancelling headphones deliver superb Bluetooth sound in any setting. 

But on top of that, Solitaire T encompasses all kinds of listening as T+A envisioned: via Buetooth 5.1 and aptX™ Adaptive on the move, but with the ability to plug into your audiophile music players and DAC/amps via included balanced 4.4mm cable at a moment's notice! [See Product Desc. For More]