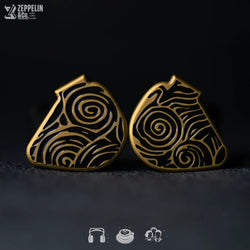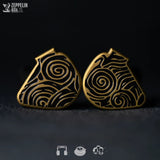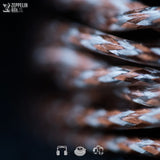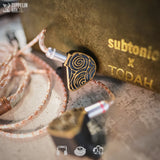 ***Preorder now open 
***Launch Edition limited to 50pc
***Launch Edition will be with hand-stitched leather pouch and hand crafted enamel faceplate
***Up to 6 months' wait time

STORM, short for Subtonic Opus Reference Monitor, is designed with a simple goal in mind: to recreate a studio main monitor experience in an in-ear monitor. STORM features deep reaching, yet clean bass that emulates subwoofers in a treated room, and features an incredibly detailed and accurate midrange complete with breathtaking treble reproduction.
Designed with 2 SLAM Woofers, 5 Balanced Armature (BA) Drivers and 2 Electrostatic (EST) Drivers in an incredibly complex true 7-way CTRL crossover, the STORM delivers unparalleled reference-class tonality and resolution that defies and redefines what "reference" means.
The experience of being seated in the middle of a mastering studio has now been made portable.

Reference was never meant to be synonymous with "boring".
STORM marries reference tonality with the jaw-dropping dynamics of the Subtonic SLAM woofers, reproducing the emotions and excitement that studio main monitors are capable of. A proprietary, phased filterless tweeter array projects a grand soundstage with stage-depth in a class of its own. The laser-like pinpoint imaging clearly defines the space between every instrument, allowing you to unpack the distinct layers of music as you smile and grin to the effortlessness of the STORM.
You'll find yourself subconsciously feet-tapping and head-bobbing to the beat - because you will hear everything.