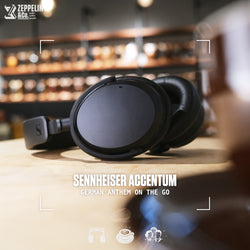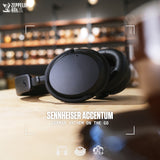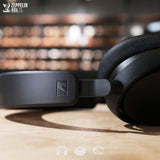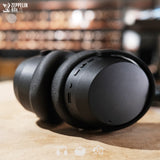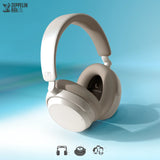 Sennheiser Accentum Wireless
Sennheiser rate its entry-level noise-cancelling Bluetooth headphone Accentum Wireless to last up to 50 hours on a single charge. We anticipate a product lifespan that will similarly match that number but measured in years, with what a hit it'll be at the entry-level.
While we may be speaking figuratively, it's hard to ignore the appeal of this sleek, more affordable counterpart to Sennheiser's renowned Momentum 4 Wireless headphones, offering numerous comparable features.

Accentum Wireless is acclaimed in SoundGuys and PCMag. These include noise-cancelling technology, Bluetooth 5.2 connectivity, aptX™ HD support, up to 50 hours of battery life, and a lightweight design at just 222 grams. [See Product Desc. For More]