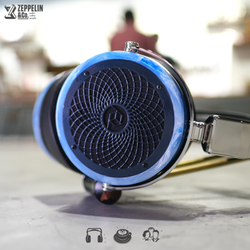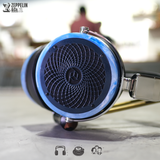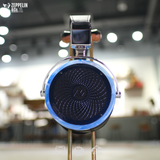 Rosson Audio Design RAD-0 #312
This piece has found an owner.

On lazy blue days, Christian pairs Sora with the iFi Hip-Dac for portability and ease. He likes how it's fuss-free to drive, allowing for effortless detail retrieval and clear voices. Christian has searched a long time for a pair of headphones he would desire to own and walked right into a community of Rosson Audio Design owners and fans.
J-pop, Anime and Electronic music are his favourite things to listen to when plugged in, and he's now ready for the next step – a possible 4.4mm cable, or connecting balanced 4pin XLR to a DAC/AMP of choice. 

Step by step, bit by bit, this piece of blue mastery will be accompanied by gear that deserves it, and serve a proud owner who picked this striking set from our collection instantly, as his to own. 

===

// IF IT'S NOT AVAILABLE, WHY IS IT STILL LISTED? 
We do not archive Rossons that are sold from our page to keep a visual gallery to continue to inspire new RAD owners. If you're interested, click here and look out for those that are without the <ASK THE CREW> tags.  You can also reach us directly if there's a look you'd love to have but is already taken.