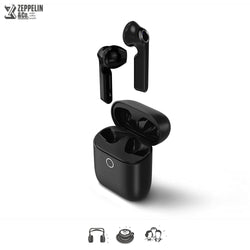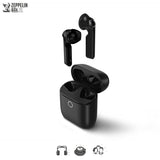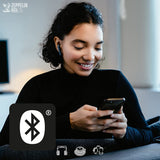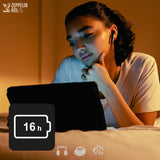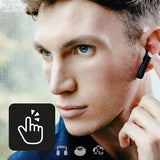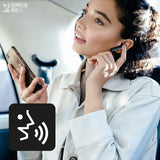 Be fully immersed in a wireless world of stereo sound thanks to the new B100 earphones from Panasonic. The enhanced ergonomic design allows for full absorption in your audio experience, elevating your everyday.

// FEATURES
- Ergonomically engineered to ensure a comfortable and secure fit, allowing you to move freely through your day whilst enjoying an enhanced sound experience.
- With a 13mm dynamic driver in each earphone, the B100 delivers extra bass for unrivalled sound immersion in a compact package.
- Thanks to a battery life of up to 16 hours, the B100 earbuds keep up with your life. The USB-C charging cradle also stores enough power for 4 full charges, for when you need a boost on the go.
- Engineered with performance in mind and adhering to IPX4 standard for water and dust resistance, the B100 earbuds can go the distance with you.
- Set up a stable connection between your earbuds and your devices seamlessly. Get next level audio anywhere.
- A touch sensor on each of your B100 earphones allows quick and easy control; play music or make a call with a single touch.
- With integrated voice controls at your service, the full range of Siri and Google Assistant features are available to you when you pair a compatible device.

// SPECIFICATIONS
- Bluetooth Version: 5.0
- Supported Profiles: HFP,A2DP,AVRCP
- Supported Codecs: SBC and AAC
- Water resistant: IPX4
- Battery life: Approx. 4 Hours (Earphones), Approx. 12 Hours (Charging cradle)
- Charging time: Approx 2.5 Hours (Earphones + Charging cradle)
- Weight: Approx 5g (Earphones per side), Approx 39g (Charging cradle)

// IN THE BOX
- Panasonic RZ-B100W
- USB Type-C to USB-A Charging Cable (0.24M)
- Documentations

connect with ease
Long battery life and not easily fall out during walks