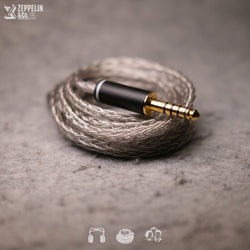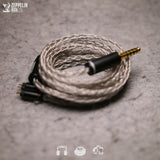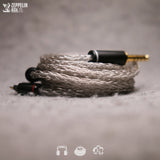 Nobunaga Labs Vision Series
Palladium-plated silver is the cherry on the cake of the Nobunaga Labs line-up.
A rigorously dynamic cable, this flagship of exotic materials produces bass and mids with force. Never suffer a signal stray frequency or awry soundstage precision again, when Vision locks everything in its place.
Tightening things up, forceful in nature, order is the name of the game. This grounding of the entire presentation then gives way to organised air and treble extension.
High frequencies get bathed in light – but not harshness. Never fear, because this Nobunaga cable never gets untowardly bright or forward.
After getting the affairs of any unruly IEM in order with Vision, browse the rest of Nobunaga's line-up here, or the rest of our cables here.