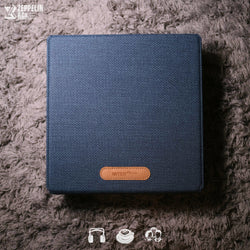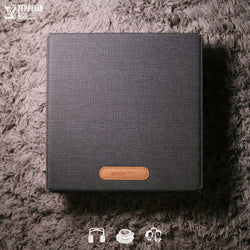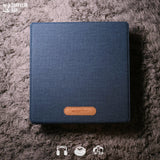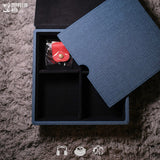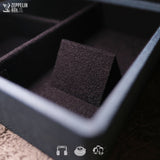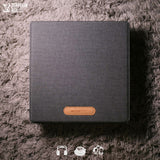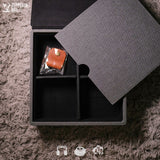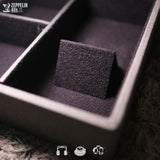 MITER is made in Korea. Store your favourite audio gear in this neat box. 
Box fits up to four earphones.
Separators are attached by velcro, so you can adjust the compartments to fit your preferred organisation.
Flip stand in the middle for propping up your music player (A typical feature of Miter products)
Box includes 01 leather cable wrap.
Box material is PU (Poly Urethane) leather.
Box dimensions in centimetres: 18 x 18.5 x 5cm.