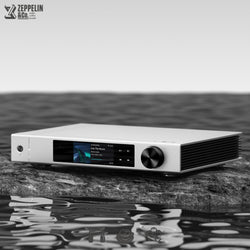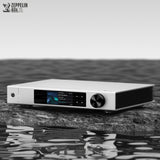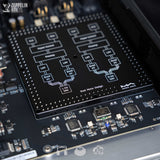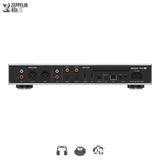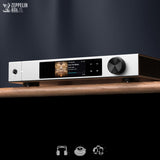 Matrix Audio Element X2 Pure
Matrix Audio lead the way. These digital mainstays take advantage of their close relationship with ESS Technology, to release Element X2 Pure – the first elite network-streaming DAC pre-amp to bring not one, but two, new flagship ES9039Pro DAC chips to bear.
Element X2 Pure is not merely an advertisement for Matrix, but for ESS. ES9039Pro's patented Hyperstream pulse-width modulation technology is already a one-up on standard delta-sigma modulation, and now enters its fourth iteration pushing nigh inaudible high-order distortion levels post-conversion further down.
Perfectly exploiting the dynamic range and distortion headroom these futuristic ESS DACs provide is Matrix's implementation. A direct-coupled analog stage, an O-core power supply, galvanic isolation and a hybrid, relay-based, analog resistor volume control for pre-amp duty means Element X2 Pure sets the standard now, and for the future.
Take advantage of Element X2 Pure's overbuilt hardware platform by getting all your music aboard via ethernet or Wi-Fi inputs. Matrix's streaming function is the modern audiophile's best friend. Its Roon Ready, Tidal Connect, UPnP/DLNA plus Apple AirPlay 2 functions will keep your tunes playing all day. [See Product Desc. For More]