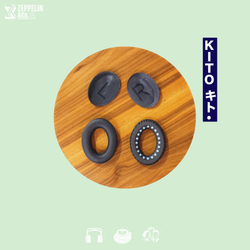 Kito CD008 Bose QC35 Black (Protein Leather) Pads
KITO Earpads Fuss free earpad replacements to give a new lease of life to your favourite headphones.

We recommend changing your earpads yearly for hygiene reasons.

+ Black
+ Protein Leather
+ Filters included
+ Fits BOSE QC35, QC35ii.


// Need it in grey to match a silver pair? Click here.

/ Photography by Zepp Crew.