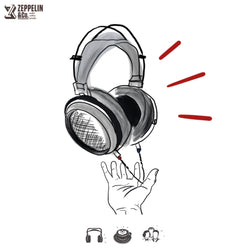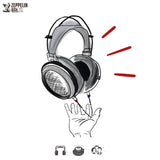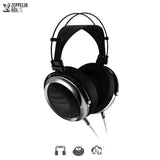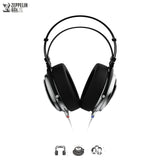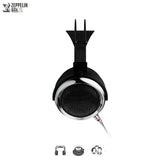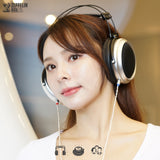 iBasso Audio's Year 2020 contribution to Head-Fi involves a high definition, open back rendition of a monitoring sound. Two years of research after its predecessor, the SR-1 allowed study of strength to be distilled in the SR-2. 

A full open-back deploying Tesla magnetic flux technology with bio-cellulose dome diaphragms, iBasso's SR2 promises a wider soundstage and transparency that may lift elements waiting to be discovered in your music. 
Package comes with a second pair of stock pads that add tuning ability shifting the SR-2's natural presentation to a tighter, tauter and faster one. Major HiFi wrote "things are looking up when I'm still thinking about how some tracks that I haven't tried might sound on the SR2".
Audiophile Heaven wholeheartedly recommend SR2 "if you're looking for a comfortable, light, and well-made headphone, with a natural tonality, rich sound, with a natural soundstage, and with an excellent amount of detail for the price".
Also view everything else from iBasso
here
, or check out our other headphones
here
.