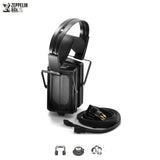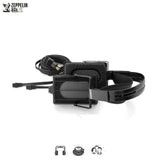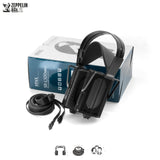 If you desire a pair of electrostatics with great extension that doubles down on the transparency and neutrality, look no further than the SR-L500.
These transport you to an orchestra hall with their speed and imaging, a sound truly deserving of the "earspeakers" moniker. The Mk. II model boasts an improved build with aluminium gimbals and removable cables for easier storage and transportation.
Often paired with the SRM-353x as a match in both sound and power. 
Alternatively, dive deeper into the electrifying world of Stax by checking out their other offerings!