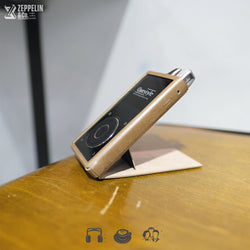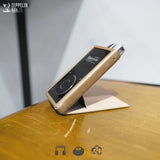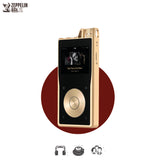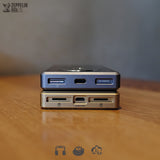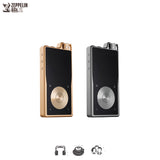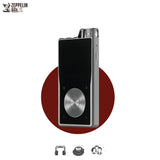 The Questyle QP2R is one born of professional descent. Questyle is known for its Golden Reference System which is used in China's largest concert hall, the Xinghai Concert Hall, and in the heart of that music, sits the Current Mode Amplification technology. Users notice an immediate effortless presentation of notes in a dark background. It's liquid, silent, precise. Further, turn on the BIAS control for a smooth drive, and allow the music to flow with richness in tone and clarity of notes. 

It is a refined, powerful player for the purists. It does not stream, it does not allow WIFI. It waits for the right listener, and then it gives back. The QP2R is reference class for many of our users. It is fully balanced, and its exquisite finish is attributed to the Fanuc CNC machine at Foxconn. 

For those who do not stream, and are sibilance-intolerant, we recommend anchoring your portable listening with this, or dock it at home with the CMA Twelve Master for an smooth evening of uninterrupted listening.

Pour yourself your favourite drink.

===
Full specifications here.
===
Curiosity did not kill the cat. It lead to modernisation. Read about the flagship DAP from Questyle, the QPM, or look back at history to see how it all started, with the QP1R.