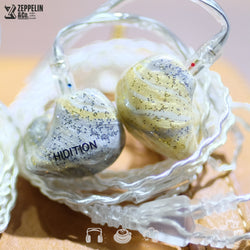 Arguably Hidition's most exciting listen. Targeted peaks of emphasis in the bass, mids and treble yield Waltz's characteristics energy do J-Pop and other amplified genres of music justice, with a punchy, engaging and immediate sound deserving of your attention at every turn. 
Waltz can also be bought in universal (UIEM) form. Otherwise, explore the rest of Zepp's Hidition range or view our other custom (CIEM) options here.

/ Photography by Zepp Crew.
===

+ All Hidition UIEMs are built to order as design can be customised.
+ Price indicated does not include artwork fees.
+ For appointments on ear-impressions taking or to consult on your artwork, click here to reach the crew.

Inquire with us