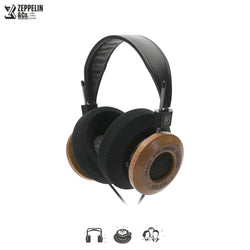 The hand-crafted mahogany earpieces on GS1000I utilise an intricate curing process that optimizes the tonal quality while giving them a new look. Grado Labs deploy 50mm dynamic transducers and the new 12 conductor cable design.
The wood, driver, and cable designs, result in tight control and stability of the upper and lower range of the frequency spectrum to support the GS1000I's world renowned midrange.
View all our Grado product here, or check out our other headphones here.