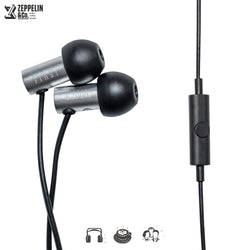 With E2000, Final Audio not creating a range that is emphasised makes for clear sound quality.
Added to this, giving high frequencies the slightest distinctiveness has you experiencing the same sense of realism you would if the music were played right in front of you.
With E2000, Final aimed at sound quality that makes the music resound pleasantly for a standard whose value you feel the more you use it over time rather than just in its appeal when you first listen to it.
Find the rest of Final's Audio's extensive range here, or shop our other IEMs here.